Rasmus Kjær Larsen (b.1982) is a pianist, composer and performer currently based in Geneva. He has collaborated with some of the most intriguing acts on the underground scene in Denmark and released several critically acclaimed albums raging from accoustic improvisational to experiemental and electronic music.
"A full-grown jazz modernist" Jazz Special
With the acclaimed collective Under Byen (2007-2009) Rasmus toured across Europe and North America concurrently starting to write music for his own projects. In 2012 he released his debut as a bandleader: The trio jazz album 'Broken Bow' with drummer Kresten Osgood and bassist Jonas Westergaard. In 2016 he released his acclaimed solo church organ album 'Orgelimprovisationer' and in 2019 his synth album 'Turist' which won the price as best new LP release at the Annual Vinyl Anachronist Awards 2020 in the US based online magazine Perfect Sound Forever.
"music that moves through different atmospheres and energies" Politiken
Alongside his own releases Rasmus has collaborated with names like Klimaforandringer, SVIN, Henriette Sennenvaldt, BISSE and Frisk Frugt and he played at festivals across Europe such as Roskilde Festival and Eurosonic Festival. He also curated several concerts and events in Copenhagen including a Jerome Cooper memorial concert (2017).
---
Newest release Turist:
Awarded:
  Best New LP Release at the Annual Vinyl Anachronist Awards 2020 (US)
"it's instantly my favorite release of 2020 and I've been listening to it non-stop." Parttimeaudiophile.com (US)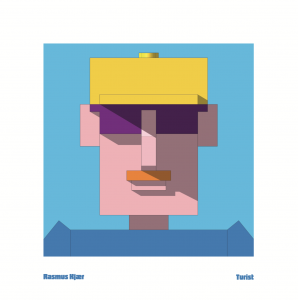 buy vinyl at bandcamp

---
CONCERTS
10/4 TURIST, Guggenheim house, Kobe
12/4 TURIST, Urban Guild, Kyoto
14/4 TURIST, BrasilCoffee, Nagoya
15/4 TURIST, Spread, Tokyo (w. live visuals)
CONTACT ME
Email: kontakt[at]rasmuskjaer[dot]com